Intelligent Super Volumizing Conditioner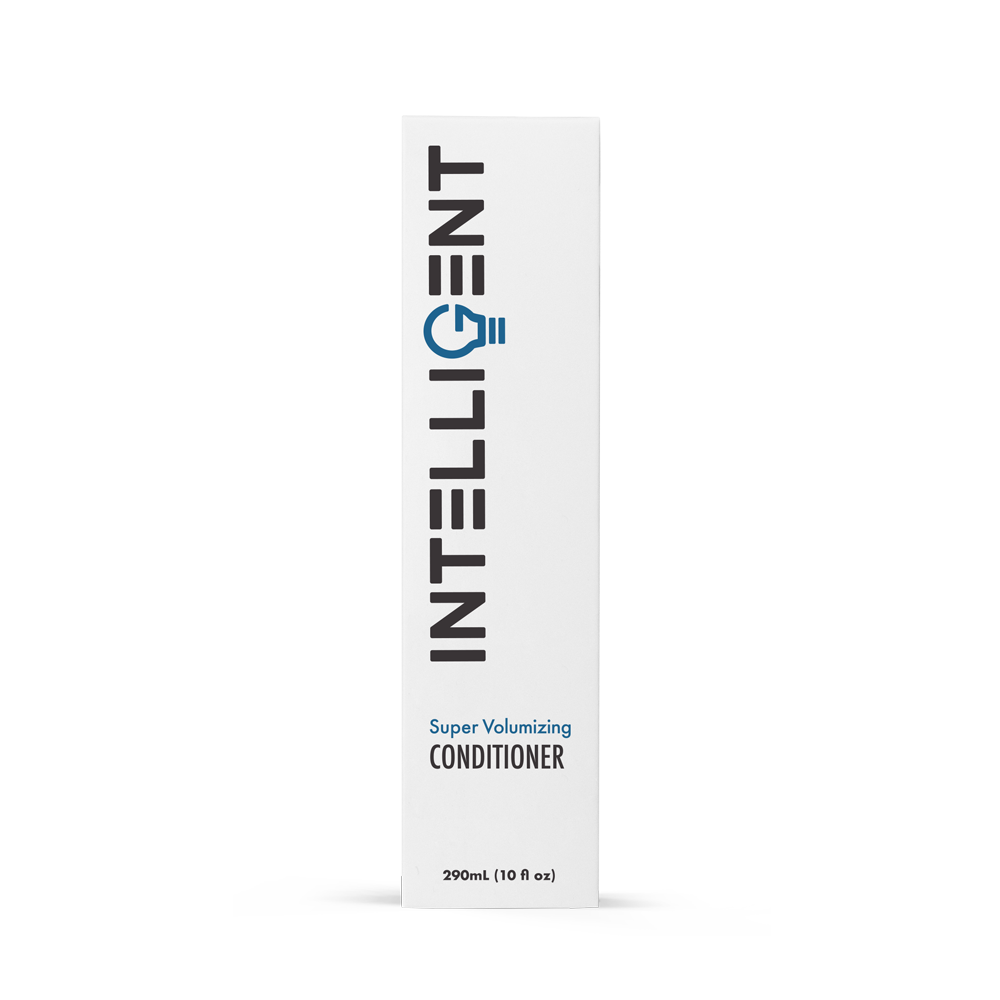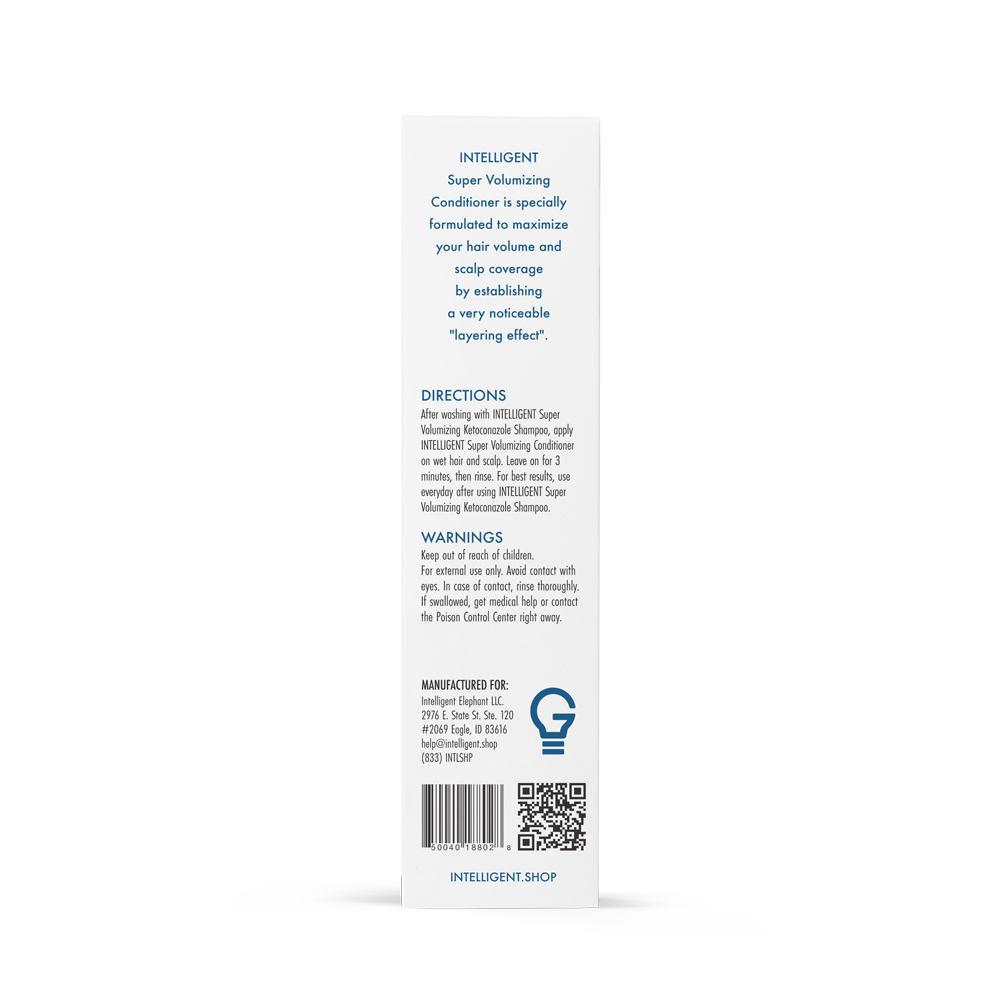 Maximizes hair volume
Produces a noticeable "layering effect"
Infused with vitamins and essential oils
Free of p

arabens, synthetic fragrance, and sodium lauryl sulfates

Protects and strengthens weakened hair follicles
Intelligent Super Volumizing Conditioner adds and locks in moisture in the areas of your scalp where you need it most. Keeps your hair healthy and moisturized, while providing a "layering" effect that adds volume and strength to your follicles.
Key Ingredients:
Vitamin B5 (Panthenol): Weightless vitamin that bonds to hair structure to add volume and moisture.

Vitamin B7 (Biotin): May stimulate hair protein keratin to promote volume.

Hydrolyzed Silk Protein: Keratin protein supply that reinforces density in weakened hair follicles

Sea Kelp (Laminaria Angustata): Mineral-rich seaweed may help defend against hair breakage.

Basil: Scalp Antioxidant for hair thickening and promotes volume.

Green Tea Extract: Aids in the appearance of thicker hair follicles and adds volume.

Tea Tree Oil: Scalp antioxidant that supports optimal blood circulation and doesn't have a negative effect on volume.

Jojoba Oil: Straightens hair to encourage a noticeable layering and volumizing effect.

Peppermint Oil: Anti-inflammatory that may promote hair growth and optimal blood flow to undernourished hair follicles without a negative effect on volume.
Directions:
After washing with shampoo, apply Intelligent Super Volumizing Conditioner on wet hair and scalp. Leave on for 3 minutes, then rinse. For best results, use in tandem with Intelligent Super Volumizing Shampoo.