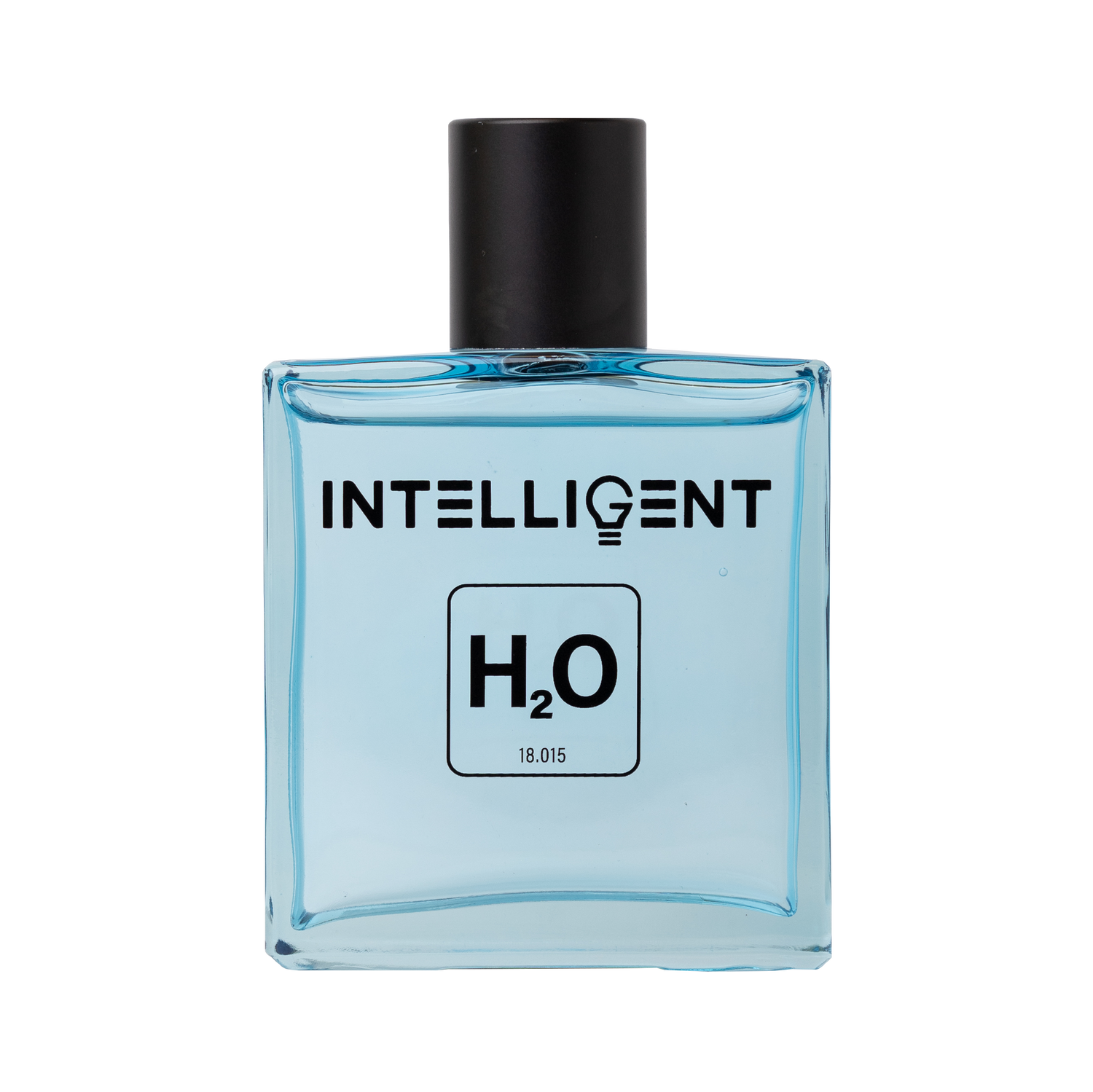 Aquatic, bold, and refreshing.
Intelligent H2O embodies a true summer fragrance, but has an edge that sets it apart from the standard aquatic freshie.
H2O opens with a stunning marine profile and a twist of sweetness. The scent develops more during the dry down with masculine woody notes that add complexity and character.
This fragrance is exceptional in warm weather and will receive compliments.
Fragrance Details
For: Him
When: Day & Night
Season: Spring & Summer
Concentration: 20% | Eau de Parfum (EDP)
Size: 3.4 FL. OZ. / 100 mL
A balanced symphony of citrus and freshness, with an aromatic aquatic profile full of life.
H2O excels in warm weather and is best suited for the Spring and Summer months.
That's not to say it can't be worn in the Fall or Winter, but the congruence is not nearly as strong in those seasons.
Although summertime fragrances often smell great and refreshing, they typically lack sex appeal.
H2O is fresh and distinctly aquatic, but also has a sexy side that is bold and enticing.
This fragrance excels in most Spring and Summer environments, with exception of formal events and office settings. In these situations, a more mature and elegant fragrance like Carbon or Hydrogen would be more appropriate.
Intelligent H2O is an Eau de Parfum (EDP). EDP fragrances feature a high concentration of 15-20% perfume oil. Most designer fragrances on the market are Eau de Toilette (EDT) concentration (5-15% perfume oil). However, that doesn't mean that by default an EDP will always last longer or project more than an EDT with different fragrance notes.
H2O has strong projection and longevity, however, when you need to ensure greater performance (e.g. prior to attending an event) it may be worthwhile to reapply using our Intelligent Atomizer.
Note: Item available in US and Canada only. FedEx 2Day
®
 US Shipping is also not available with any fragrance product.