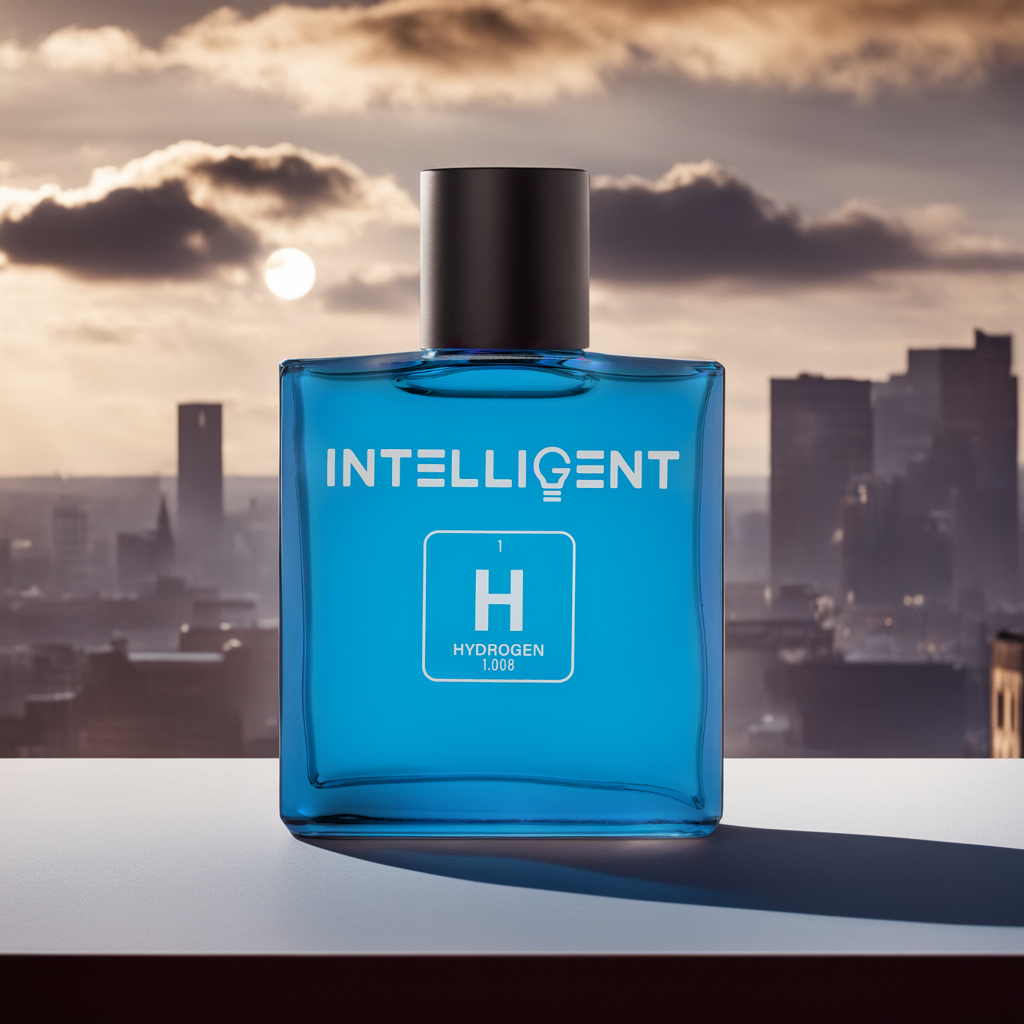 Fresh, playful, and elegant.
Intelligent Hydrogen is a sophisticated and versatile scent that exudes an effortless style.
Hydrogen opens with invigorating citrus notes and complementary woody undertones. The scent gains depth afterwards as warm and alluring spice notes emerge, distinguishing it from a typical freshie. It settles with a comforting tonka bean balance, creating a mass-pleasing elegance.
Fragrance Details

For: Him
When: Day & Night
Season: All Seasons
Concentration: 22% | Extrait de Parfum
Size: 3.4 FL. OZ. / 100 mL
Hydrogen is incredibly versatile and maintains a mature, sophisticated vibe in most environments.
The fresh side of it makes it a no-brainer for daily school or office wear.
The subtly playful side of it also makes it the perfect companion to a cozy, romantic date.
There are very few fragrances that can maintain congruence with both casual and formal wear, in all seasons, but Hydrogen pulls it off effortlessly, and leaves a lasting impression.
Intelligent Hydrogen is a 22% Extrait de Parfum concentration. Extrait de Parfum fragrances feature a high concentration of 20%+ perfume oil. Most designer fragrances on the market are Eau de Toilette (EDT) concentration (5-15% perfume oil). However, that doesn't mean that by default an Extrait de Parfum will always last longer or project more than an EDT with different fragrance notes.
Despite being a 22% concentration fragrance, the projection isn't extreme or offensive.
As Hydrogen is a subtle fragrance, it is recommended to apply it more generously when you need greater projection and/or longevity (e.g. prior to attending an event you may want to reapply using our Intelligent Atomizer), and to stick to typical application when more toned down projection is appropriate (e.g. during a cozy date with your partner).
Note: Item available in US and Canada only. FedEx 2Day® US Shipping is also not available with any fragrance product.