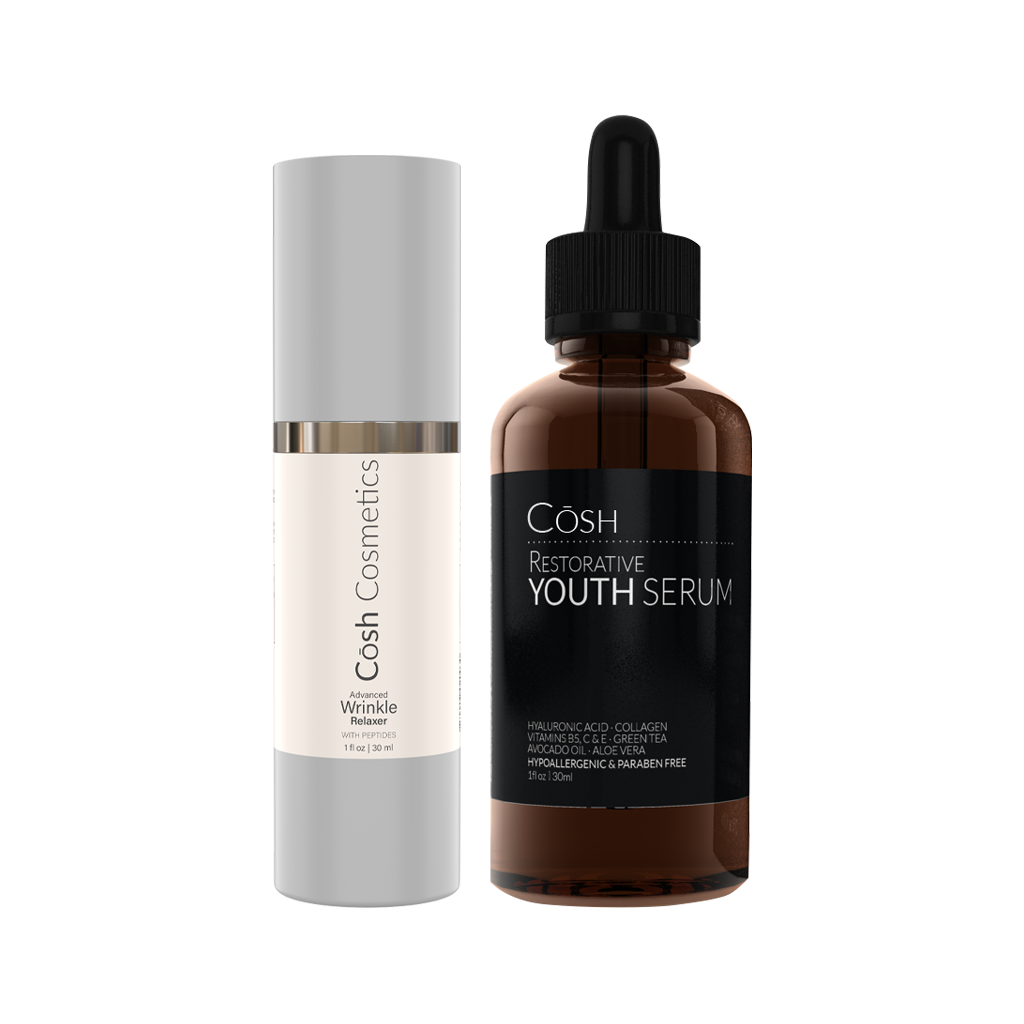 For Hands and Face Only! Keep Away From Eyes. 
Cōsh Advanced Wrinkle Relaxer with Peptides is our newest skin care product and your anti-aging solution. 
This product helps relax the facial muscles and firms the skin to reduce the appearance of fine lines, wrinkles and uneven skin tones. It helps make your skin look and feel like the way you want it to. While it works to mitigate those fine lines and wrinkles, it also works as a preventive measure to reduce the effects of aging in the future. 
Use daily as a part of your skin care routine. It can be used alone or with a moisturizer. 
Cōsh Youth Serum is the most effective daily over-the-counter anti-aging prevention serum that you can buy.
Yes, while the mainstream cosmetic industry promises the world but is full of overpriced scam products that don't deliver, Cōsh Youth Serum is an affordable option that will make a real difference in your skin's appearance.
Although you can purchase generic Hyaluronic Acid virtually anywhere, this serum is packed with other clinically-proven ingredients (Aloe Juice, Collagen, Seaweed Extract, Green Tea Leaf Extract, Vitamin C/E, etc.) that encourages a youthful complexion, fight premature aging and facial inflammation. 
This is truly the most LOADED Hyaluronic Acid formula.
Cōsh is scent free, free of sodium lauryl sulfate and dries quickly.
Cōsh Youth Serum will turn back the clock and take several years off of your complexion, giving you younger, healthier looking skin.
If you have never used a "loaded" Hyaluronic Acid formula on a daily basis, you are in for a nice surprise.